NuRich - Percussion Massage Gun
---
The NuRich Massage Gun is the first of its kind to offer force detection so that you can see how much pressure is being placed on the muscle.
Find your recovery comfort level

---
We understand that each person has a different tolerance for pressure on muscle tissue. That is why our massage gun has 15 speed options, so that you can find that perfect speed setting for your recovery.
Relax with low sound output

---
No longer worry about the loud, vibrating sound of a massage gun. NuRich has the quietest massage gun, guaranteed to relax the pain away. After all, what is muscle recovery without muscle relaxation?
---
15 SPEED LEVELS OF DEEP & INTENSE MUSCLE RELIEF: Rejuvenate sore muscles and aching joints. With a robust powerful motor that delivers high-penetration vibrations, the Pulse therapy muscle massage gun is designed to send waves of relaxation and relief throughout your body's joints and muscles, promoting mobility and flexibility via trigger-point massage therapy. Choose from 15 levels of intensity to suit your rapid recover routine.
WORK HARD, RECOVER FASTER: During a workout, you push your body past its previous limits, building strength and muscle mass. Post-workout, your body begins to repair itself - but slowly. Our percussion massager's intense vibrations wakes up muscles throughout your body, triggering myofascial release tension and enhancing your body's ability to regenerate cells and repair itself, so you need less downtime between workouts.
GO NONSTOP WITH 2 LONG-LASTING BATTERIES + TRAVEL CASE : This deep tissue massager comes with 2 rechargeable batteries, each with approximately 3 hours of run time. Rotate them so your percussion massager never runs out of juice as you take it from gym to home and back. The included protective travel case holds the massager gun, included 5 heads, and charger so you can take it with you wherever life takes you.
DIGITAL TIMER & USER-FRIENDLY DISPLAY: With the on-screen timer you can now have it countdown your targeted session to perfection. Use the easy-to-read integrated multi-color digital display to keep tabs on speed, intensity, pressure force and battery level, all at a glance. Perfect massage gun for athletes & sports professionals that want to keep track of their recovery.
WORRY-FREE GUARANTEE: If you are not satisfied for whatever reason, we are happy to refund you fully.
---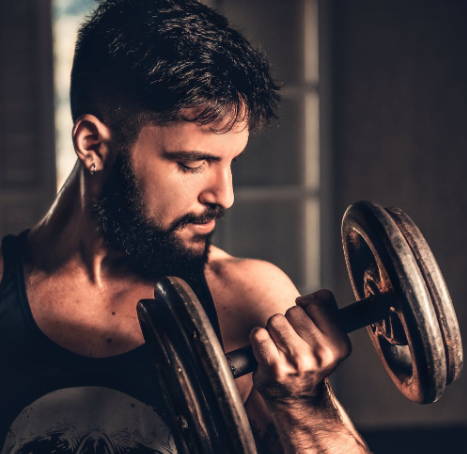 Kevin Cole  - 15 MAR 2020, 14:42
This massage gun has been a game changer for me. My girlfriend and I love the different intensities because she's more sensitive to it. I prefer the high settings for deep tissue relief. It is the perfect tool for those who need quick recovery for faster muscle growth. I'll be recommending this to all of my gym friends.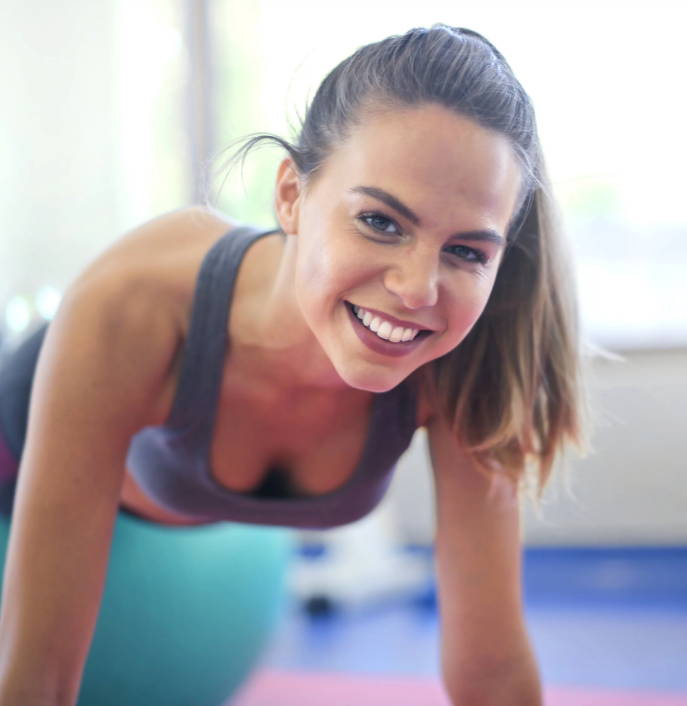 Kylie Aguilar  - 19 MAR 2020, 12:21
I recently started a plyometrics online class and my goodness am I always sore. This muscle massager gun is the main reason I'm able to do the class so consistently. I use it every night after I put my little ones to bed. I was worried that the sound would wake them up, but its' so silent! Another part of the gun that I love is how long the battery lasts. I'm so busy all of the time that not worrying about it being charged is definitely nice. Super thankful I invested in this one.
Brett Rivers  - 08 MAR 2020, 7:39
As a tennis coach, I am constantly on my feet and moving. This has caused recurring pain in my hip flexors and leg muscles. After using the NuRich Massage Gun every night for 3 weeks, I've noticed a significant decrease in pain. I've even become more mobile because of this relief. Now that I have little to no pain, I will be giving more lessons allowing me to increase my income! Who knew the impact a tool like this would have.
---
Explore more items built to speed up your recovery

---
---
Join the conversation #NuRichLifestyle
---